Tales of the Fifth Dimension – The Fifth Fedora
Transformative tales that thrive in the world of Lost Souls, Fallen Angels, Shapeshifters, Extra-Planetary Dragons, and Lucky Charms. From an assortment of writers, now available from Borda Books and WilderUtopia Books is The Fifth Fedora: An Anthology of Weird Noir & Stranger Tales curated by Jack Eidt and Silver Webb.
Buy the book!
'Medicine Walk' Featured in SBLitJo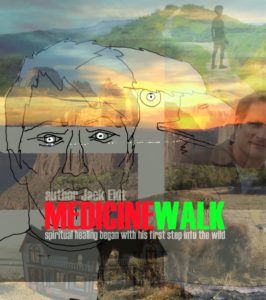 Santa Barbara Literary Journal
'Bellatrix: Volume 3', features adventurous fiction, poetry, essays, and lyrics, and an excerpt of Jack Eidt's psychic-animism fiction, Medicine Walk.
Buy the book!